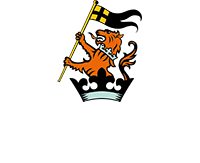 SCHOLARSHIP FOR ALL
Academic pursuit beyond the curriculum.

Academic Pursuit Beyond The Curriculum
At Wellington every student enjoys rich opportunities for academic extension and challenge.  Nobody's potential is fixed; everybody can develop and transform his or her capacity for learning. Each and every member of the Wellington community has the opportunity to develop a genuine and lifelong love of learning.
This webpage provides details of the different ways that you can stretch and challenge yourself academically at Wellington. You can find out about weekly clubs and societies, and one-off talks, lectures and demonstrations. There is information about competitions within and beyond Wellington, as well as links to reading lists, online courses and holiday activities. Where will you take yourself?

Notable Events
W/C 9th December
WEEK A
MONDAY 9th December
16.30-17.25: Weizmann Safe cracking – Engineering/Physics national competition, students prepare safes with the virtual assistance of Weizmann Institute doctoral candidates. Local competition with final in Israel in Easter. 5th & LVIth form. DET dept.
16.30-17.25: Cakespeare – Christmas Special!…. All welcome but particularly suitable for 3rd & 4th form. English Reading Room
16.45-17.25: Environmental Society – how environmentally friendly is your school? Hear from staff and students about their sustainability drives. All welcome. Cultural Living Room
21.00-21.55: Fireside Lecture – 'African's forgotten frontier: the Sahel'. In this high-energy, adventure-packed talk, Reza Pakravan unearths issues linked to climate-related migration and the impact that desertification has on the lives of the indigenous people who call Sahel their home. All welcome. Great School.
TUESDAY 10th December
WEDNESDAY 11th December
12.45- 1.25: Extension Economics – discuss advanced economic concepts beyond the AL/IB syllabus related to current economic affairs UVIth only. Ec6
14.30-16.00: Model United Nations (MUN) – train and compete in academic simulations of the United Nations. Play the role of delegates from different countries and attempt to solve real world issues. All welcome. Ec1.
14.30-16.00: Art School Applications – portfolio printing. Sixth Form. Art School
14.30-16.00: Arkwright programme engineers: turning a mobility scooter into an autonomous robot. 5th form. DET dept.
16.30-17.25: Mandarin Club – learn to speak Mandarin. All welcome. MFL.
16.30-17.30: QinetiQ Powerboat challenge – designing a miniature power boat. 3rd Form. Mentoring opportunities for LVIth. DET dept.
16.30-17.30: Debating society (Juniors) – hone your debating skills with expert tuition and practice. All 3rd & 4th form welcome from beginners to experts. Library (Moral Rooms)
17.30-18.45: Spanish – focusing on tricky Spanish grammar. All welcome. MFL
17.45-19.15 and 19.30-20.30: Debating society (Seniors) – hone your debating skills with expert tuition and practice. all 5th & 6th form welcome. Library (Moral Rooms)
18.00-18.45: Psychology Society – come and discuss Psychology, All welcome. Py classroom (behind English)
THURSDAY  12th December
12.30-14.25 and 17.30-19.00: Whole School Mock Election – All welcome. GS
17.00-18.00: ArchSoc – festival architecture – think German Christmas markets, Venice Biennale and even gingerbread houses. All welcome. Library.
17.45-18.45: The Geography of What if – great what if questions each week. 3rd & 4th form. G1
17.45-18.45: Set Zero Maths – maths extension and competitions. Puzzles and problem solving.. All welcome. M10.
20.00-20.55: Dance Technique session – to support the performance elements of the GCSE Dance. Old Gym.

Lecture Programme
Fireside lectures are held on Mondays 8-9pm (unless specified ) in the Master's lodge with supper beforehand for a few interested students, the Master and the speaker.  Please bring a cushion.
SEPTEMBER
9th Peter Bray, canoeist *
Kayaking Across the Atlantic
16th Robert Hardman, journalist at the Daily Mail **
Life in the News
23rd Prof Peter Frankopan, University of Oxford
The End of History: the futility of studying the past
OCTOBER
7th Gareth Patterson, QC
Building a Murder Case
14th Prof Matthew Goodwin, University of Kent
National Populism: the revolt against liberal democracy
*  Venue: GWA   **  Venue: Great School
NOVEMBER
4th Talan Skeels-Piggins
From Paralysis to Podium
11th Andrew Strauss, ex-England Cricket Captain
Beyond Winning
18th Mike Bryan, former fast-jet pilot and MOD
Challenge and Adventure: why and how UK defence operates, from political footballs, to boots on the ground
DECEMBER
2nd Dr Kerry Daynes, psychologist
Can You Spot a Liar? The Psychology of Lie Detection
9th Geoff Riley, founder of Tutor2u
Trade Wars

Clubs & Societies
Our co-curricular programme encompasses a wealth of opportunities in music, drama and dance as well as a full range of academic clubs and societies, from the ever-popular Phil-Thy society to Russian for beginners.

Spotlight On…