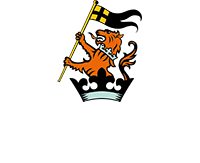 SCHOLARSHIP FOR ALL
Academic pursuit beyond the curriculum.

Academic Pursuit Beyond The Curriculum
At Wellington every student enjoys rich opportunities for academic extension and challenge.  Nobody's potential is fixed; everybody can develop and transform his or her capacity for learning. Each and every member of the Wellington community has the opportunity to develop a genuine and lifelong love of learning.
This webpage provides details of the different ways that you can stretch and challenge yourself academically at Wellington. You can find out about weekly clubs and societies, and one-off talks, lectures and demonstrations. There is information about competitions within and beyond Wellington, as well as links to reading lists, online courses and holiday activities. Where will you take yourself?

Notable Events
W/C 16th March
WEEK A
MONDAY 16th March
16.30-17.25: Cakespeare

– discuss Much Ado. Come join for some cake, some comedy and some calamity! 3rd & 4th Form. English Reading Room

17.45-18.45: Buddhism Society –

learn more about Buddhism.

All welcome. PR1.
TUESDAY 17th March
16.30-17.25: Bountiful Biology Bonanza

– Mum never put fresh pineapple in her jelly deserts. Why? 5th form upwards. B6

Tue 17.40-18.40: STEM activity club

–

designing and building rocket powered drag cars.  These have the potential to reach speeds of over 100km/h and look at the use of computer simulation. 3rd & 4th Form. P3

.

17.45-18.45: Tricky Physics

.

stretch your understanding of the physical world in this advanced group. LVIth form. Physics dept.

18.00-18.45: Intro to Economics & Business

–

introduction to Economics and Business aimed at 3rd-5th Form. Library.
WEDNESDAY 18th March
12.45- 1.25: Extension Economics

– discuss the impact of the Coronavirus on the world economy. Ec5

16.30-17.30: Debating society (Juniors) –

hone your debating skills with expert tuition and practice. All 3rd & 4th form welcome from beginners to experts. Library (Moral Rooms)

16.30-17.25: Get your Geog on….

 

Find out more about the Wellington Earthshot competition. All welcome. G3

17.45-19.15 and 19.30-20.30: Debating society (Seniors)

– hone your debating skills with expert tuition and practice. all 5th & 6th form welcome. Library (Moral Rooms)
THURSDAY 19th March
17.45-18.45: Creative writing –

practice your writing skills under expert guidance. All welcome. Library.

17.45-18.45:

Set Zero Maths

–

maths extension and competitions. Puzzles and problem solving.

. All welcome. M10.

17.45-18.45: Science Society

–

Rulan Zhang will discuss 'How are organoids(mall self-organised 3d tissue cultures) are being used to understand fundamental biology questions? All welcome. B5

20.00-20.55: Economic Affairs

– discuss the impact of the Coronavirus on the world economy. All welcome. Library (Moral Rooms)

20.00-20.55: Dance Technique session

–

to support the performance elements of the GCSE Dance. Old Gym.
FRIDAY 20th March
16.30-17.25: Model United Nations (MUN)

– train and compete in academic simulations of the United Nations. Play the role of delegates from different countries and attempt to solve real world issues. All welcome. Politics 1

16.45-17.25: MedSoc

–

design and are conduct experiments to test the efficacy of a deep 'cleaning product', which claim to be able to clear a room of viruses, bacteria and fungi with the aim of providing Graham Heffer, our General Services Manager with key data.  All welcome. Biology dept.

17.45 – 18.45: Public Speaking –

learn to appear more confident speaking in public (even when you are really nervous), play games and prepare for competitions. All welcome. Library (Moral room)

Lecture Programme
Every Monday evening the Master opens up the sitting room of his house and invites in an outside speaker to share their experiences. The main aim is to make the students think and question their preconceptions, rather than teach them about a particular topic. The Q&A, that is a major element of the talks, is often animated, drawing questions from students from all year groups.  Please bring a cushion.
JANUARY
Monday 13th (ML)
Dr Ashley Fegan-Earl, consultant forensic pathologist
Inside the World of Death Unexplained
Monday 20th (GS)
Afua Hirsh, Guardian journalist
What Does it Mean to be British?
Wednesday 22nd (GWA)
Master's Lecture: Mary Berry
An Evening with Mary Berry
Monday 27th (GS)
Anthony Seldon, Vice-Chancellor of the University of Buckingham
What Leadership Means in Today's Political debate
FEBRUARY
Monday 3rd (ML)
Matthew Gordon, naturalist television producer
Making the Spy in the World Series (title tbc)
Monday 10th (GS)
Andrew Noble, British Ambassador to Romania
30 Years of Freedom
Monday 24th (ML)
Becky Smethurst, Physics Research Fellow at the University of Oxford
Astrophysics: From the Lab to Your Living Room
MARCH
Monday 2nd (GS)
Stuart Block, Director of Outreach & Academic Partnerships, St Paul's
Beyond the Bike: Experiences of Cycling Africa and Asia – observations on the world economy from the back of a tandem
Monday 16th (CLT)
Chris Budd, Professor of Applied Mathematics at the University of Bath
Can Maths Save the Whales and Cure Cancer?
Monday 23rd (GS)
Mark Pennington, Professor of Public Policy at King's College London
How Current Thinking on Public Policy is Wrong
Key
ML – Master's Lodge
GS – Great School
GWA – G.W. Annenberg
CLT – Christopher Lee Theatre
Highlights during the Michaelmas Term 2019 included Oxford university history professor Peter Frankopan. He asked the students to question why they focus so much on UK specific history, such as Henry VIIIth's wives, rather than looking at the history of China and South Asia and considering the perspective of the rising powers of the East.
Former England cricket captain Sir Andrew Strauss discussed how to achieve the seemingly unachievable through marginal gains, breaking a mission down into achievable steps.
Talan Skeels-Piggins was left paralysed from the mid chest down after an accident, but he explained how he set about his goal to represent GB in the Paralympics. His determination and sheer will power were inspirational – "Its what you do that defines you".
Prof Matthew Goodwin explained the rise of national populism and the need to engage and deal with challenging issues in our society.
Gareth Patterson QC outlined his role as a prosecutor, working with police to build a case and prove a suspect's guilt beyond reasonable doubt, by working through some of high profile cases.

Clubs & Societies
Our co-curricular programme encompasses a wealth of opportunities in music, drama and dance as well as a full range of academic clubs and societies, from the ever-popular Phil-Thy society to Russian for beginners.

Spotlight On…