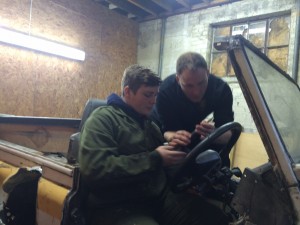 How Does that Work? – Practical Engineering of a Land Rover
Mr Mitchell and his group of Fifth-Column engineers are getting down to engineering basics by rebuilding a Land Rover!
The purpose of the course is to gain hands-on practical experience of engineering. The group is currently in the process of stripping down the Land Rover Defender 110 to its shell, before they begin the process of rebuilding, repairing and replacing, bringing what was (before the strip-down began!) a partially functional car back to roadworthy condition over the course of the three terms.